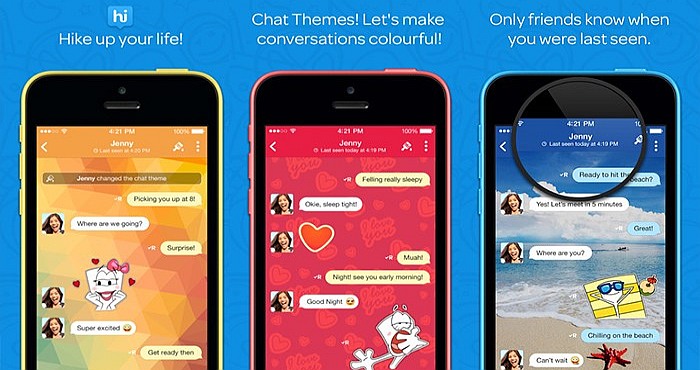 Talking about the instant messengers (IM), there are many considerable options available online and each of the app has got something peculiar to offer. But, Hike Messenger looks to standout amount all the other options for IM. The hike is the India's first wholly home-grown messaging app, which could be proved to be genuinely reliable and a big opponent to the might WhatsApp.
Hike has likely to come up with few main updates and variations which will not make the platform much sturdy but also will move it on the ladder to reach the top of the list of all the IM apps. In this way, Hike will not be able to perform the job of messaging but also provide some entertaining features to make the conversations much more exciting.
The actual fun lies in having the additional features along with the trendy messaging options. Here are some tremendous features which you can find on the Hike Messenger app.
Stories, Camera and Live Filters
Each photo of you tells the hundreds of words and stories. That is a fact. The "stories" feature of this app allows you to select a photo and induce the text or stickers on it, what so ever you want to write on it. Best the thing is that the photo remains to be seen on the app for two days before it vanishes so that your memories remain preserved.
Video Calling
The video call technology via IM apps is not a new thing, but Hike Messenger looks to provide the big hit. This feature of Hike works in quite complex and challenging situations – even with the slow internet speeds. The feature can be used by a single tap and it in real provides the high-quality video stream even on the 2G connection.
Video Stories
As the name shows, the video stories offer the users to capture the clip of about 20 seconds, fill it up with the text, apply cool live filters on it, insert stickers to spice it up, and then post it. Similar to photos, the videos will tell their stories and stay up there for two days.
By all these features, other than the basic IM ones, the Hike Messenger is getting quite famous among its users. Those who have used the Hike already would agree that app is quite exciting and those who have not tried it yet, must download it on their iOS, Android, or Windows phones to feel the difference.