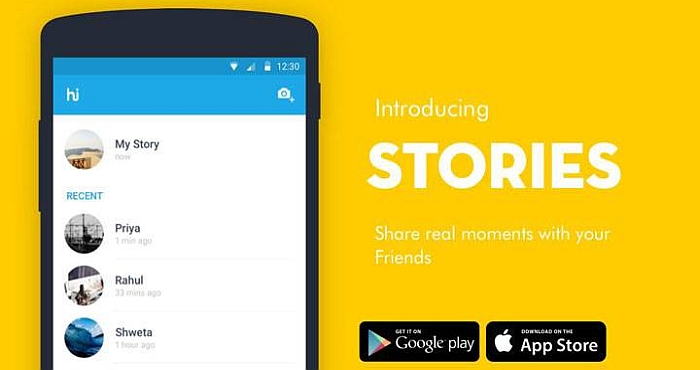 Hike Messenger owned by Kavin Bharti Mittal will now be able to tell Tales in a new and interesting way. The messaging app has rolled out new exciting features such as Stories, Camera and Live Filters.
Stories is an exciting new feature that will allow the users to share the real moments of their lives through photos and videos. Anyone who posts a new story will be able to see how many times it has been viewed by others.
Stories will add a whole new meaning to instant messaging, and people will be able to express and share their emotions in a beautiful way. Users will be able to post their videos and photos as a part of their story to make it more intriguing.
These Stories posted in Hike will expire after 48 hours of publishing it, similar to the features in other social networking sites. It gives a message to people to move ahead and not stay etched with the stories of the past.
For now people will be allowed to post photos on Hike, and the video-sharing feature is yet to be launched. Stories will replace the 'Timeline' on Hike Messenger. This will be the place where users will post their status and stories, which will be liked by their friends.
The arrival of 4G technology in India has given users a new way of communicating visually while chatting with friends. Stories is especially created for the Indian users who wants better and cool ways to communicate.