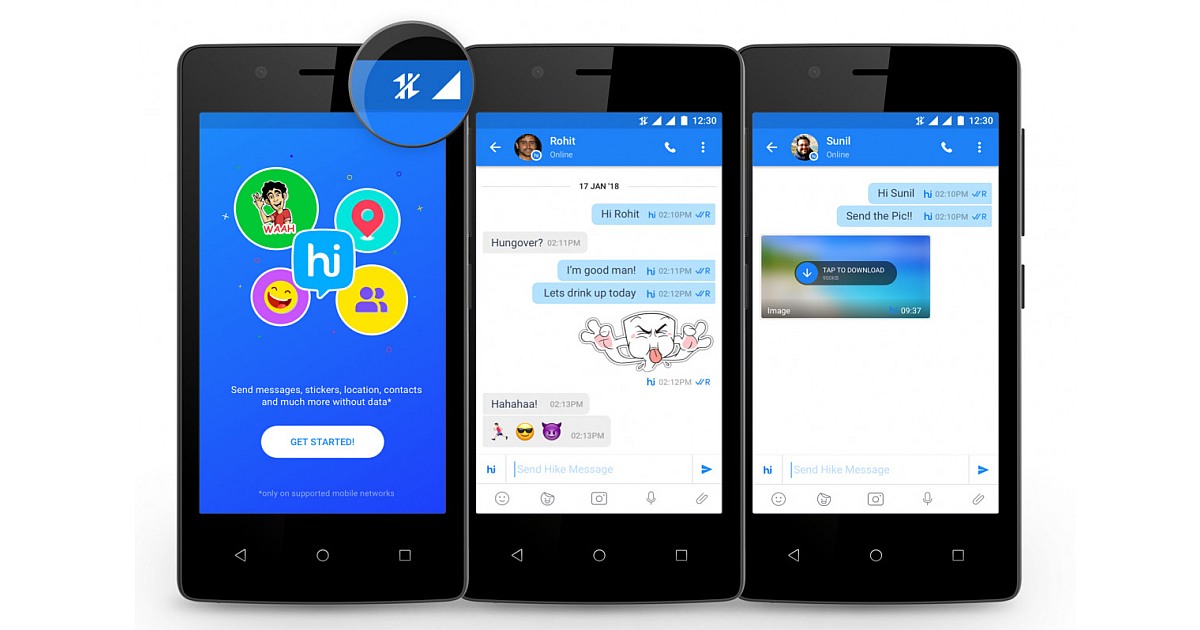 The Indian messenger, Hike, has risen to fame after it debuted and presented multiple features to worldwide users. One might actually say that it is just another messenger that helps people stay connected, yet it has come from a semi-new technologically country that seeks to reach the users everywhere.
No doubt, comparisons have been drawn between Hike and Whatsapp, for instance. Still, each messaging app has its own unique features and peculiar experience; and not to forget that new apps are always an enticing experience waiting for the right moment. One of the main aims of Hike is to present the technological and digital experience as a more lively and realistic one. In general, it provides instant messaging, the latest news, delivery of payments and other various services.
Hike Company recently presented "Total" which is a feature that allows the abovementioned services without the internet. Actually, "Total" aims at providing world web browsing with no mobile internet. More interestingly, Hike is a bundle of mini apps: Hike Massaging; Hike Wallet; News; Rail Info.; Hike Horoscopes; etc. Once the user finds each app of the previous ones star-marked, then it's a "Total-Hike" service – functioning without internet. In fact, Hike's "Total" is authentically functioning without internet; yet there are surely certain drawbacks to the "Total" service. First, the messaging service does function but only from Hike to another Hike messenger, which leaves other messaging apps out of the game field. Besides, the Hike messaging service supports only text messages, abandoning photo messages without the internet.
Once the phone is connected to the internet, photos may be received and downloaded. Prestigious communication and telecom companies have experimented and tried to initiate apps that operate without the internet; yet, unfortunately, these experiments did not last for long. The Hike messenger, undoubtedly, presents a new flavor to the huge group of messaging apps available right now.
Hike's "Total" is indeed a worthy initiative to operate with no WWW; of course, the internet is indispensable, but "Total's" services benefit enormous users and have multiple facets that can be modified and readjusted to meet better ends – Hike messaging needs to include offline photo exchange among users. To move one step forward, Hike can add more offline – and online – services, in order to achieve diversity for users' own sake; and to stand strong amid the global market tough competition field.